Who's That in the Mirror is a 9 week online course taking you inside yourself in order to deeply heal and discover all that hinders you from the joy of being who you are.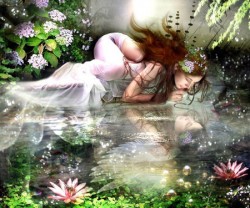 Our external world is a reflection of what is going on within us. If there is inner struggle then our health, relationships and wealth will reflect this.
Who do you see when you look in the mirror?
What is struggling really all about?
What lies beneath this struggle to survive? Is there another way?
Our reactions to people and situations in life are pointing us to understand more deeply what is going on inside ourselves.
Imagine a life where everything flows with ease. Imagine a life with abundant health, harmony in relationships, joy and financial freedom. Imagine a life where you understand who you are and you are empowered to bring your unique gifts to the world. This is possible for every single one of us!
'Who's that in the Mirror' is a series 7 x 2 hour webinars. There will be a private group facebook page throughout the journey, so that we can share it together each day. Documents, tasks and webinar links and recordings will be posted to the private facebook page.
This is an in depth journey of self discovery where you will be empowered to become conscious of who you have become, opening you up to experience who you really are and be given the tools to create a life of abundance, in all areas, without the struggle. It will take you from fear to the deep inner love and freedom to express that you have been searching for your whole life.
This course will allow you to discover the answers to many of the questions you have asked yourself and lead you to find the unshakable truth of your existence from within. Experiencing this journey will have a profound effect on both you and those around you.
The Journey:
Webinar 1 – Friday 9th October 11am
The Reflection in the Mirror
Webinar 2 – Friday 16th October 11 am
A Journey back in Time
Webinar 3 – Friday 30th October 11am
Diving Beneath the Image
Webinar 4 – Friday 6th November 11am
The Joy of Self Worth
Webinar 5 – Friday 13th November 11am
A Clear Reflection
Webinar 6 – Friday 20th November 11am                                                                                                                                                                                           Experiencing the Inner You
Webinar 7 – Friday 4th December 11 am
The Ripple Effect – Dancing in the Light
Investment:
The total price of the course is $499 and this can be paid in two instalments 50% at enrolment and 50% by the 8th October. Full instructions on how to get access into the webinar and also an invite to the 'Who's That in the Mirror' group page on FB will be sent upon confirmation of booking. Please contact me for bookings.
'This course is one of the best things I have ever done for myself! I had no idea what to expect, I just knew in my heart that it was going to be the beginning of a journey. A journey to discover ME! I felt so safe and protected within this space and our guide, Katie, led us in such a heart-felt way that I am left in tears of gratitude. There are no words to describe the joy and freedom (and the tears 🙂 as it wasn't always easy) I have felt during the past 9 weeks.' DA Qld