Who's That in the Mirror Online Course: NEXT START DATE 20th JANUARY 2018
Our external world is a reflection of what is going on within us. If there is inner struggle then that is what we create externally and the state of our health, relationships and wealth are all a result of this. Our reactions to people and situations in life are pointing us to understand more deeply what is going on inside ourselves.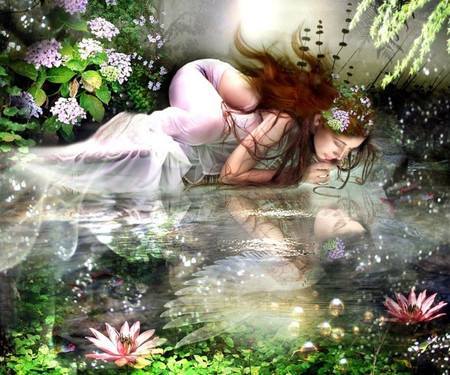 Who do you see when you look in the mirror? What is struggling really all about? What lies beneath this struggle to survive? Is there another way?
Imagine a life where everything flows with ease. Imagine a life with abundant health, harmony in relationships, joy and financial freedom. Imagine a life where you understand who you are and you are empowered to bring your unique gifts to the world. This is possible for every single one of us!
This is an in depth journey of self discovery where you will be empowered to become conscious of who you have become, experience who you really are and be given the tools to create a life of abundance, in all areas, without the struggle. It will take you from fear to the deep inner love you have been searching for your whole life.
'Who's that in the Mirror' is a series 7 x 1.5 hour webinars. Webinars can be extended to up to 2 hours if there are questions. ALL webinars will be recorded for those who can't be there live. They will be available to everyone on the course to listen to again and again. There will be a private group facebook page throughout the journey, so that we can share it together each day. Documents, tasks, webinar links and recordings will be posted to the private facebook page.
This course will allow you to discover the answers to many of the questions you have asked yourself and lead you to find the unshakeable truth of your existence from within. Experiencing this journey will have a profound effect on both you and those around you.
Webinar 1 – Saturday 20th January 11am
The Reflection in the Mirror
Webinar 2 – Friday 26th January 11 am
A Journey back in Time
Webinar 3 – Saturday 10th February 11am
Diving Beneath the Image
Webinar 4 – Friday 16th February 11am
The Joy of Self Worth
Webinar 5 – Saturday 3rd March 11am
A Clear Reflection
Webinar 6 – Friday 9th March 11am
Experiencing the Inner You
Webinar 7 – Saturday 24th March 11 am
The Ripple Effect – Dancing in the Light
The total price of the course is $699 and this can be paid in two instalments 50% at enrolment and 50% by Friday the 19th January. A booking confirmation email will be sent to you on receipt of your first payment. An invite to the 'Who's That in the Mirror' group page on FB will be sent on Monday the 15th January in preparation for the first webinar on the 20th.
The times are flexible according to what is required by all as we progress.
Please facebook message, phone 0407 167 723 or email
for further details. Payments can be made via bank transfer, credit card or paypal. Please click here to pay via paypal or contact me. Payment plans are available please just ask.
Places are limited and there are already people booked who have asked for this course to run again so please book asap to guarantee a place.
Thank you and I'm looking forward to sharing this incredible journey with you xxx ♥